Japanese cuisine / Kikka-so Inn
The Kikka-so was built in 1895 as a Miyanoshita villa for the Imperial Family, using traditional Japanese architecture and garden design. In these relaxing surroundings, diners can enjoy the finest kaiseki cuisine made using seasonal ingredients.
Lunch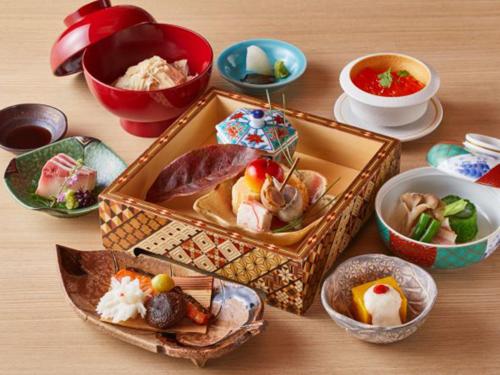 Yosegi-zen 4,400yen
Beef curry set 4,400yen
Tsuki-Kaiseki 6,600yen
   others
Dinner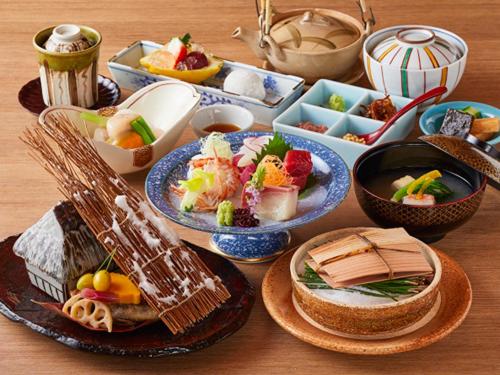 Hana-Kaiseki 11,000yen
Fuji-Kaiseki 16,500yen
Kiku-Kaiseki 19,800yen
*Reservations required. (8 or more people)
A 10% service charge is included. A tax will be added to your bill.