BAKERY & SWEETS PICOT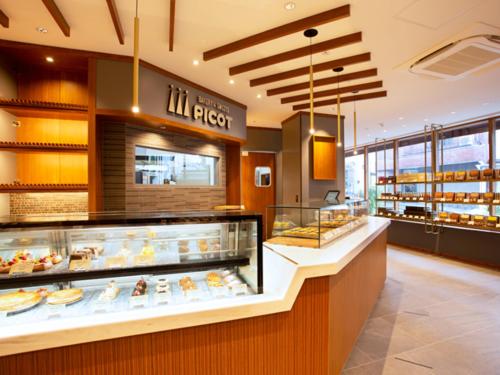 Take home the tastes of old

In addition to the ever-popular favorites such as classic curry bread, raisin bread, and apple pie, BAKERY & SWEETS PICOT offers time-limited products that can be enjoyed to complement the changing seasons of Hakone.
・Location: Within the hotel grounds on National Road Route 1
・Parking: 10 spaces(Next to PICOT)
・Hours: 9:00–18:00

JAPANESE GARDEN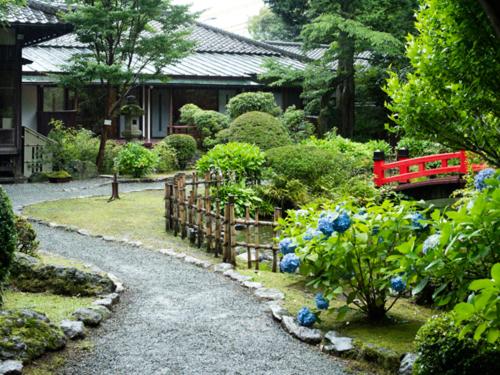 The Japanese garden in KIKKA-SO provides lovely views in each of the four seasons.
The red bridge over the carp pond makes an excellent place for commemorative photos.
Sengoku Golf Course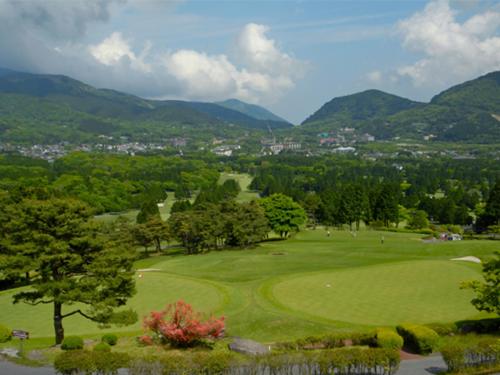 One of Japan's oldest public golf courses
Sengoku Golf Course was opened as a public course in 1917.
It is the oldest public course in east Japan and the second oldest in the country.
The strategic course provides a challenge to even the best of golfers thanks to a design that harnesses the natural topography of the Sengokuhara region.
・Access: 15-minute drive from Fujiya Hotel
*Please call the golf course directly for reservations or inquiries: +81-460-84-8511 
HOTEL SHOP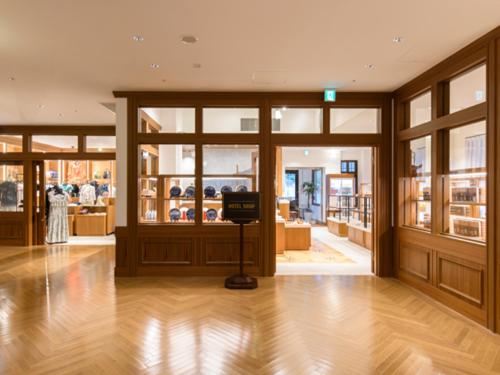 For Fujiya Hotel souvenirs
HOTEL SHOP sells ideal souvenir items, including our popular retort pouch curry and cakes.
The breads and cakes for sale at BAKERY & SWEETS PICOT can also be bought here.
Boutique items, such as clothing and accessories, are also for sale.
・Location: B1 DINING ROOM
・Hours: 8:00–20:00 

INDOOR POOL&GYM「MERMAID」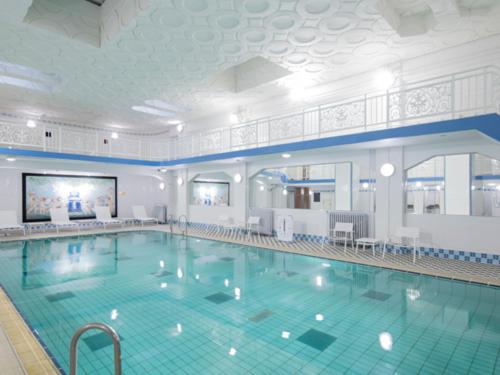 Hot spring pool using Hakone/Miyanoshita natural hot spring water

This indoor pool is for the exclusive use of hotel guests. There is also a gym on site.
Said to be Japan's first hotel indoor pool, it uses natural hot spring water from Hakone/Miyanoshita.
The classical atmosphere offers guests the chance to unwind and relax.
*Length: 12m, width: 5.5m, depth: 1.0m–1.2m
*No swimwear rental available.
・Location: B1 FLOWER PALACE
・Hours: 7:00–21:00
・Pool Fee: Free (only hotel guests may use the pool) 
OUTDOOR POOL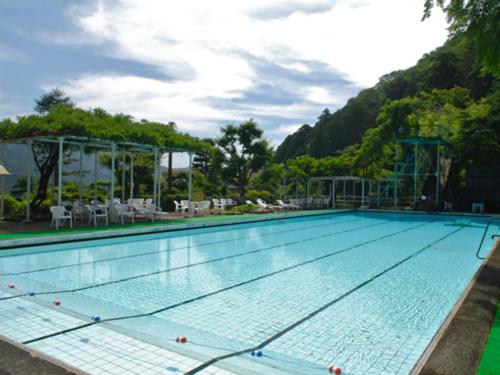 Make the most of summer immersed in the natural beauty of Hakone

Our outdoor pool is only open in summer.
Changing rooms are on site.
*Length: 30.5m, width: 11m, depth: 0.5m–2.5m
・Location: Hotel garden
・Hours: 9:00–17:00 (summer months only)
 *Hours are subject to change depending on temperatures and weather

・Pool Fee: Free (only hotel guests may use the pool)

FUJIYA HOTEL MUSEUM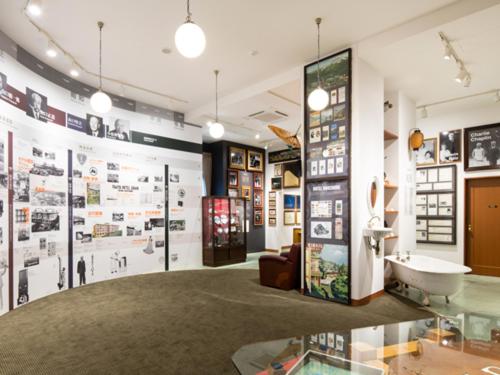 Discover the history of Fujiya Hotel

Our historical archives will be renovated and turned into a museum so that guests and visitors alike can view the many valuable historical items from the time of the hotel's founding through to the present day.
・Location: B1 FLOWER PALACE
・Hours: 7:00–21:00
・Admission: Free 
Private Guest Lounge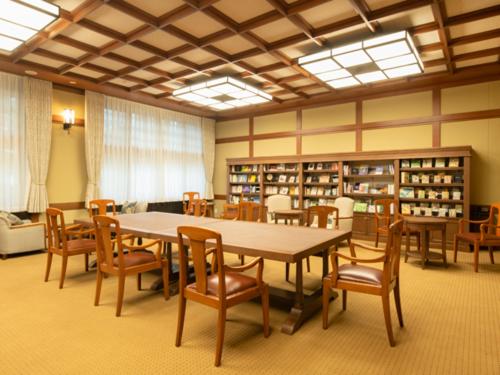 Enjoy some free time in a relaxing space

Our private lounge is for hotel guests only. Relax and enjoy a drink, browse the library, or make use of the meeting space.
・Location: 2F FOREST WING
SPA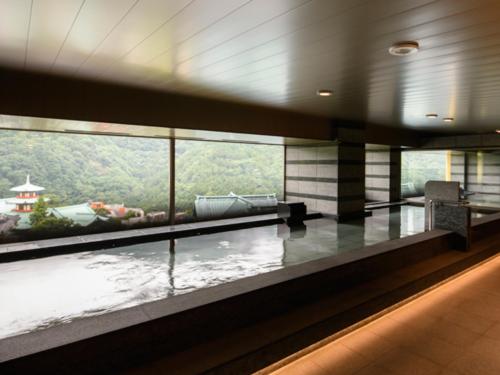 Only hotel guests may use the Miyanoshita hot spring facilities

Take in the majestic view of the Hakone volcanic caldera and feel the power of nature from season to season as you soak in one of the seven famed hot springs of Hakone.
・Location: 6F FOREST WING 
Relaxation — ZEN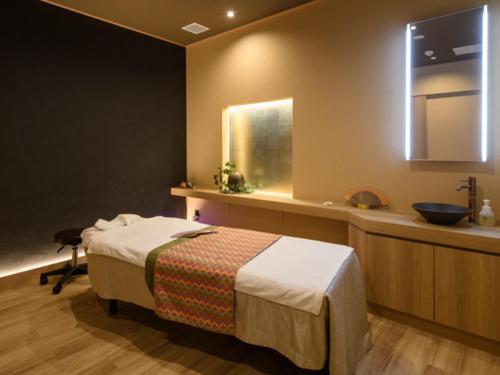 Rejuvenate oneself in this luxurious space

ZEN—a new relaxation facility—will be built within the spa area on the sixth floor of FOREST WING.
・Location: 6F FOREST WING 
・Hours: 15:00–24:00 (last entry 23:00)
GARDEN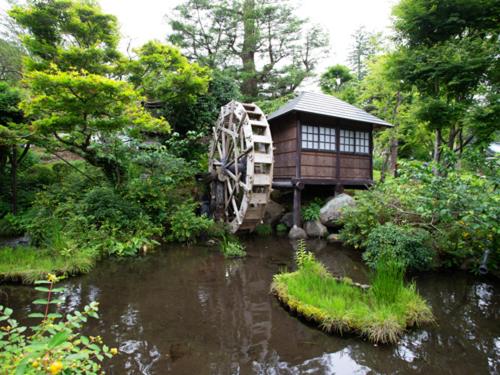 Here you can enjoy the changing seasons in Hakone

With an area of about 16,500 m², it offers a strolling course around it which takes about 15 to 20 minutes.